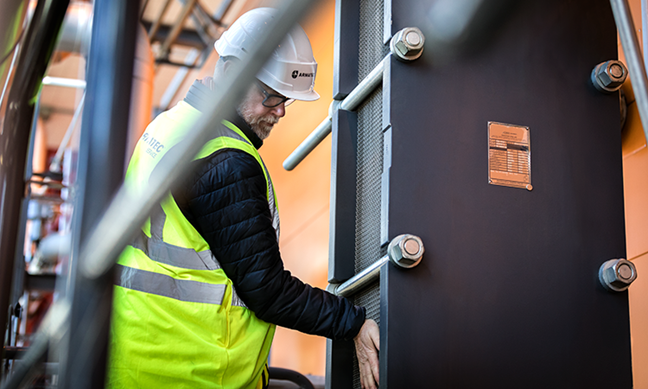 Cool down the machines
We build liquid-based systems for cooling down industrial processes. Up to 1.5 MW and PN 40 in DN 15-250. In stainless steel or titanium according to PED (Pressure Equipment Directive) or ASME (American Society of Mechanical Engineers) standards.
Usually, the system consists of a heat exchanger and pumps circulating water to cool down the primary process. Control valves for flow adjustment are included as well as instruments to keep track of pressure and temperature.